Paths of Possession has a new album out today.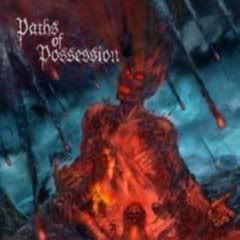 Here is the track listing for The End of the Hour:
1. Memory Burn
2. Ancient Law
3. I Am Forever
4. In Offering of Spite
5. Pushing Through the Pass
6. Poisoned Promise Land
7. Ash Is Falling Rain
8. End of the Hour
9. As Sanities Split
10. Engulfing the Pure
If you're into metal, definitely check it out...I heard a few of the new songs while they were on tour, and it's fucking awesome.